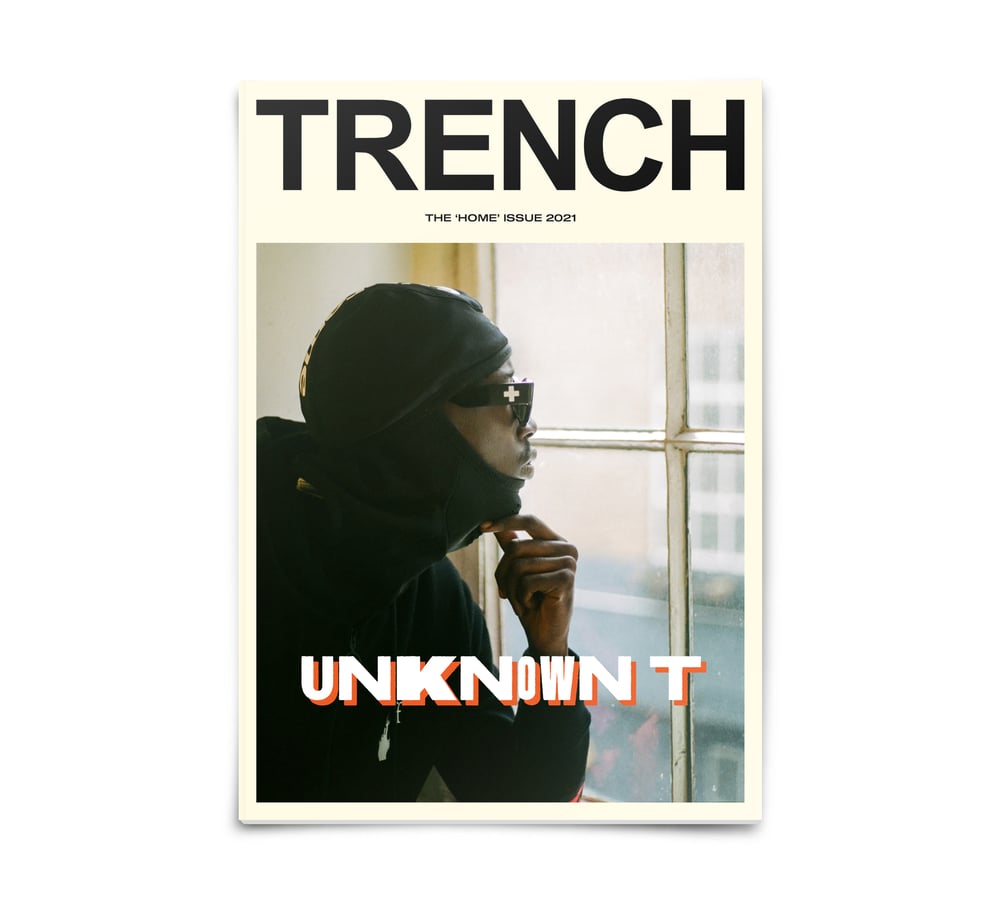 *PRE-ORDER NOW - SHIPPING FROM SEPTEMBER 6TH 2021*
TRENCH meets... Unknown T
COVER 1/6
+++++++++++++++++++++++++++++++
Yo, TRENCH gang! We're finally back in print for your headtops! After dropping our D Double E zine back in 2018, we thought it was about time we hit you with a new physical edition of what we've been doing so well over at trenchtrenchtrench.com: documenting Black British music and culture like no other! Alongside our six epic cover stories, we decode UK drill's obsession with Marvel, <3 Morley's, look into Britain's remix of its racist past, pay our respects to the late Black The Ripper, and much more.
COVER 1: UNKNOWN T
Few UK drill acts have been able to break free from the moody shackles the scene was built on in the mid-2010s, but Unknown T has always been different. TRENCH spent the day with the rapper in his old stomping ground of Homerton, East London, to get to know the real Daniel Lena...
+++++++++++++++++++++++++++++++
| MORE INFO ON P&P + COVER ROLLOUT |
All prices listed above do not include postage and packaging costs.
This cover is a part of a six-cover rollout over the next few weeks. All covers are available to pre-order, however, they will only be sent out once they're announced. Each cover's product page includes when this date is.
If you order an Unknown T cover along with an 'unannounced' cover, you will receive your Unknown T cover separately to the 'unannounced' cover. Each cover will be sent out separately, with individual P&P costs.
Any further questions on P&P, what our '+ Support' cost goes to, ordering separate covers before they're announced and more, head to our FAQ page via our shop.